The 15th Asia Pacific Physics Conference (APPC15) will be held from August 21 (Sunday) to 26 (Friday), 2022 at the Hwabaek International Convention Center (HICO) in Gyeongju, South Korea.
The APPC is the series of triennial conferences of the Association of Asia Pacific Physical Societies (AAPPS), covering all areas of physics. The Korean Physical Society (KPS) hosts the 15th APPC in 2022. The 15th APPC will provide a forum to share and discuss physics researches and educations, promoting collaborations and friendship in Asia Pacific regions.
APPC15 will be a fully off-line conference if there are no serious difficulties with COVID-19 in the year 2022. If we continue to have serious difficulties with COVID-19 in 2022, APPC15 will become an on-line or hybrid conference. This decision will be made in Spring 2022. In any case, APPC15 will have the same schedule of sessions and talks.
More information will be posted soon on the official website of APPC15 at www.appc15.org.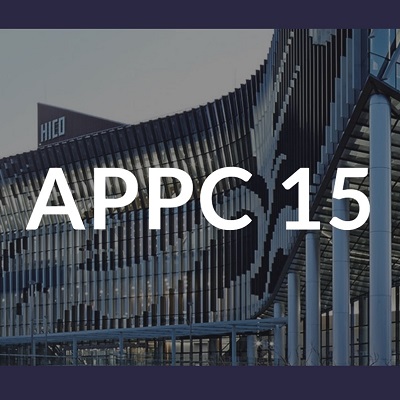 Important dates are as follows:
Abstract submission:
February 1, 2022 – April 30, 2022
Early-bird registration:
March 1, 2022 – July 15, 2022
1st notification of accepted abstracts:
April 1, 2022
Final notification of accepted abstracts:
May 31, 2022
Announcement of final schedule:
June 15, 2022
Closing of regular on-line registration:
August 12, 2022
APPC15 covers the following subjects:
Applied Physics
Astrophysics, Cosmology, and Gravitation (organized by AAPPS-DACG)
Atomic and Molecular Physics
Biological Physics
Condensed Matter Physics (organized by AAPPS-DCMP)
Large Facilities (Synchrotron Radiation, etc.)
Nuclear Physics (organized by AAPPS-DNP)
Optics and Quantum Electronics
Particles and Fields
Physics Education
Plasma Physics (organized by AAPPS-DPP)
Quantum Information
Semiconductor physics
Statistical Physics
Women in Physics