36th SPP Physics Conference @ Puerto Princesa
Building bridges and exploring frontiers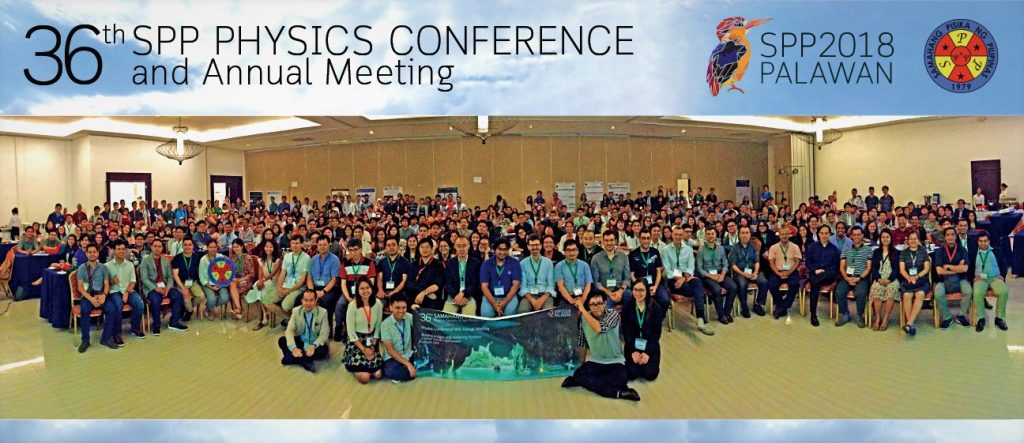 SPP2018 Participants
| | |
| --- | --- |
| Australia | 2 |
| France | 1 |
| Germany | 1 |
| Italy | 3 |
| Japan | 19 |
| Philippines | 335 |
| Singapore | 1 |
| South Africa | 1 |
| South Korea | 2 |
| Switzerland | 1 |
| Taiwan | 3 |
The 36th Samahang Pisika ng Pilipinas International Physics Conference and Annual Meeting took place in Puerto Princesa City, Palawan from 6 to 9 June 2018. Invited and contributed presentations were be delivered on the following topics:
Complex Systems
Machine Learning and Data Analytics
Computational Physics and Simulations
Condensed Matter and Materials Science
Image and Signal Processing
Photonics
Physics Education and Pedagogy
Plasma and Earth Physics
Quantum Computing and Information
Terahertz Physics
Theoretical and Mathematical Physics
Ultrafast Optics
The conference ended with an excursion to nearby Honda Bay.
0930-1010 Plenary Session

1035-1145 Plenary Session

1300-1440 Parallel Sessions

1D Theoretical & Mathematical Physics I

1500-1645 Plenary Session

1645-1800

Poster Session PA/EA
0800-0940 Parallel Sessions

 2G Plasma & Earth Physics

1000-1145 Plenary Session

1300-1445 Plenary Session

1515-1625 Plenary Session

1625-1800

Poster Session PB/EB
0800-0940 Parallel Sessions

3B Theoretical & Mathematical Physics II

3G International Day of Light Workshop
3G-01 Percival Almoro (0800-1100) – Bahaghari Spectrometer
Workhop participants must register here: Registration link

1035-1145 Plenary Session

1300-1410 Plenary Session

1430-1540 Plenary Session

1600-1730

Poster Session PC/EC
SPP Paperview accepts manuscript submissions for the 36th Samahang Pisika ng Pilipinas Physics Conference. This year, SPP will accept research papers in two forms:
Full Article submissions are sent out for blind peer-review before our Editors can decide on manuscript acceptance. These articles will be published in the Proceedings of the SPP. Full Articles must use the 2018 SPP Proceedings template (TeX preferred) that may be downloaded from the SPP Downloads page.
Extended Abstract submissions will be editorially screened and presented in a separate poster session. These presentations will not be part of the Proceedings, but will be printed in the Conference Handbook. Extended Abstracts are limited to 400 words in paragraph form and must be submitted in plain text.
The Last Call for Submissions deadline is 30 April 2018.
(Submissions made during this last call may not receive editorial decisions by the one month deadline for SRSF requests.)

The Second Call for Submissions deadline is 20 April 2018.
Excursion sign-up has ended.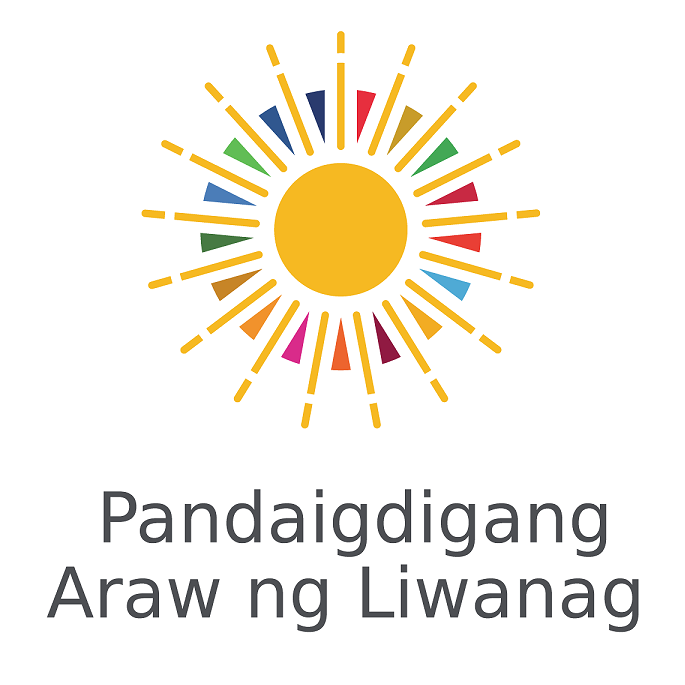 3G-01 International Day of Light Workshop
8:00 AM – 11:00 AM on 8 June 2018

Due to the limited number of slots available, conference attendees who wish to participate in the Bahaghari Spectrometer workshop must register through the form below and wait for a confirmation email.
Registration for this event has ended. See you next year!
Getting to Palawan
Puerto Princesa Airport (PPS) is serviced by Philippine Airlines, Cebu Pacific Air, and AirAsia. Most guests can reach Puerto Princesa via international hubs in Manila and Cebu City.
Hotel
The conference will take place at the Citystate Asturias Hotel Palawan. Many hotels offer complementary airport transfers. The hotel can be reached by a short taxi ride from the aiport (contracted at ~P200 to P250).
Things to do in Puerto Princesa
Many tour operators have special packages for Puerto Princesa. The most popular tours are
Honda Bay Island Hopping
Underground River
Firefly Watching
Estrella Falls
El Nido
You may ask your hotel for a list of recommended tour operators or book your tours through online travel agencies.
Visas
Many foreign nationals do not require visas to enter the Philippines for short-term stays. If you are unsure, please contact the nearest Philippine Embassy or Consulate.